Statistics and user feedback on recent ePoster events
During the past few months, we at Better Events have provided our services to various ePoster events.
In our ePoster submission & presentation platform we have published:
631 abstracts
581 ePosters 
444 author profiles
with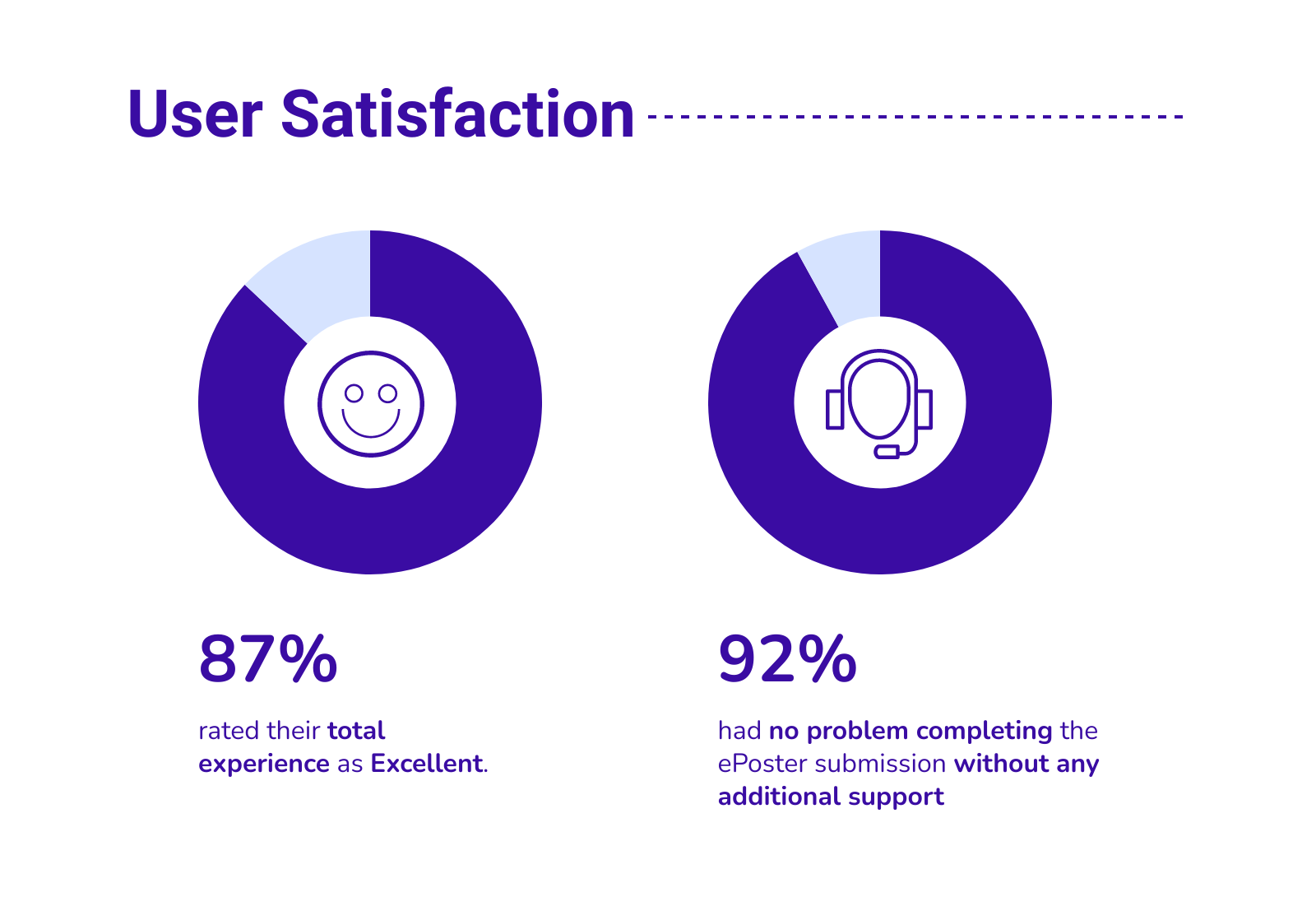 Along the way, we served numerous user support requests through our online system with 98% total satisfaction. 
Since we are committed to improving the quality of our services & products, we regularly conduct surveys among the platform users. Their opinion matters the most to us, so we are quite proud to demonstrate their results.
93% found the guidelines about logging in and submitting their ePoster very useful
86% were very satisfied with the submission process
81% were very satisfied with the free ePoster templates we provide
92% had no problem completing the ePoster submission without additional support
80% were very satisfied with the ePosters presentation 
73% were very satisfied with the Leaderboard & live statistics for ePosters and Authors
87% rated their total experience through the platform as Excellent
75% found our platform Better than others they used in the past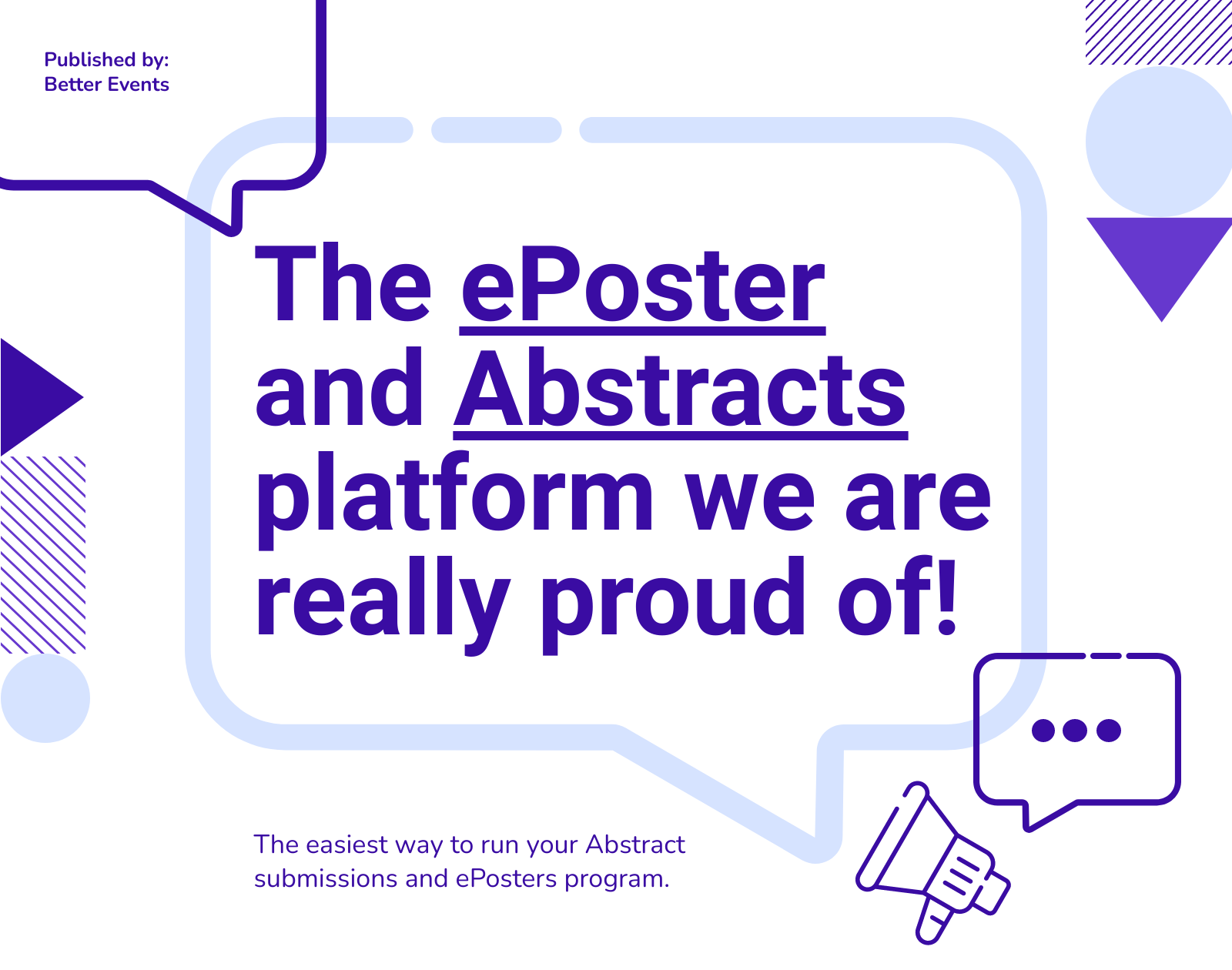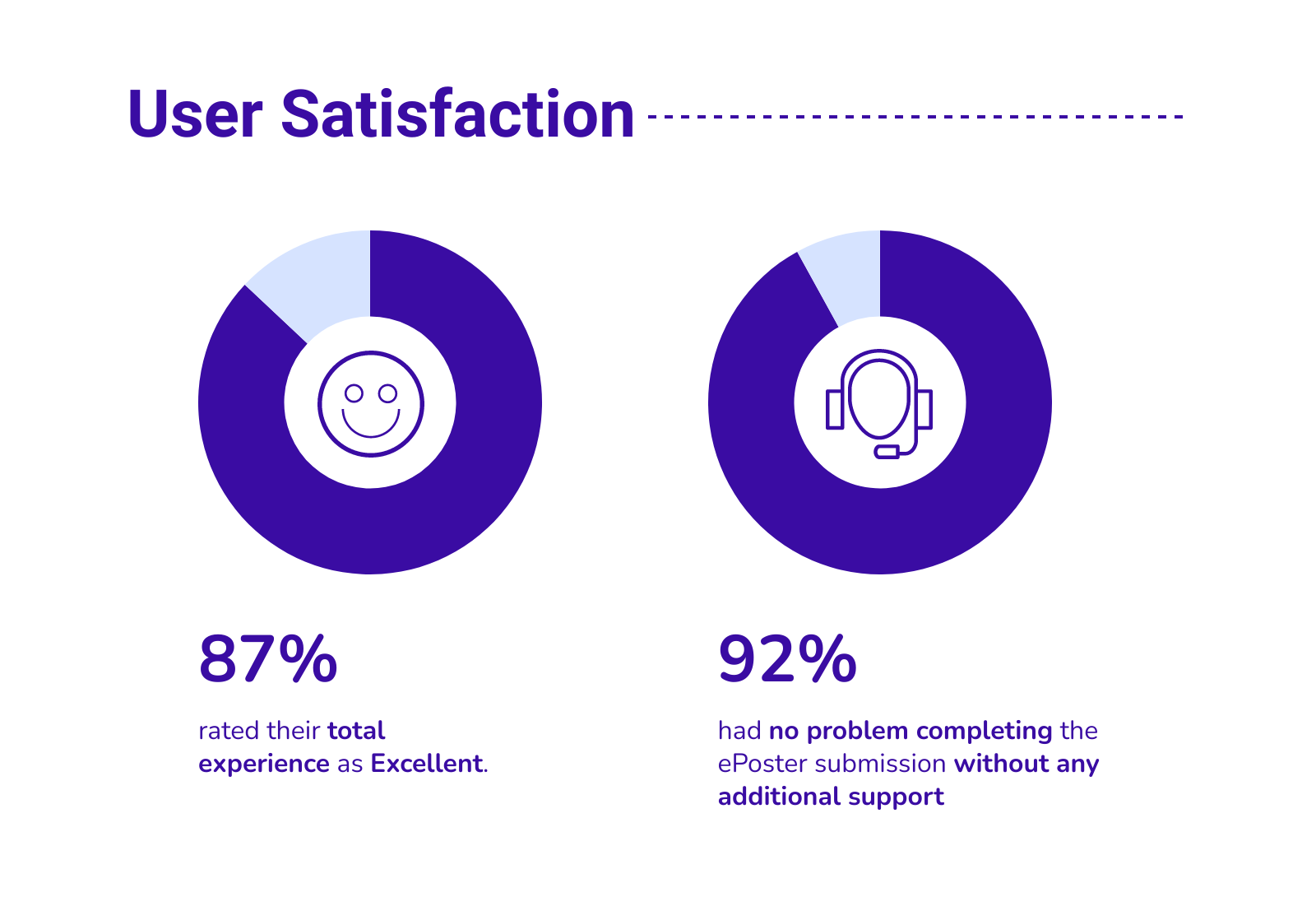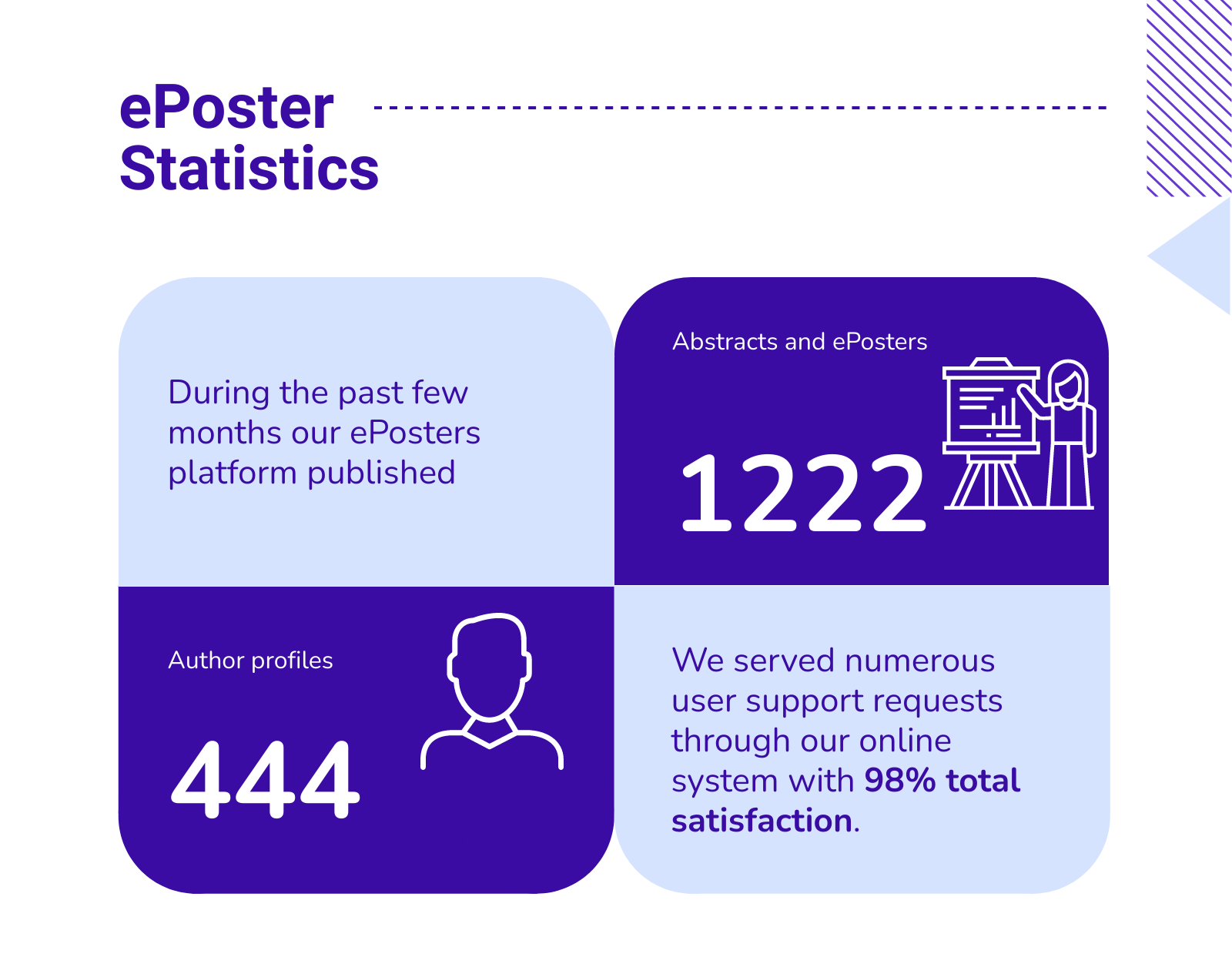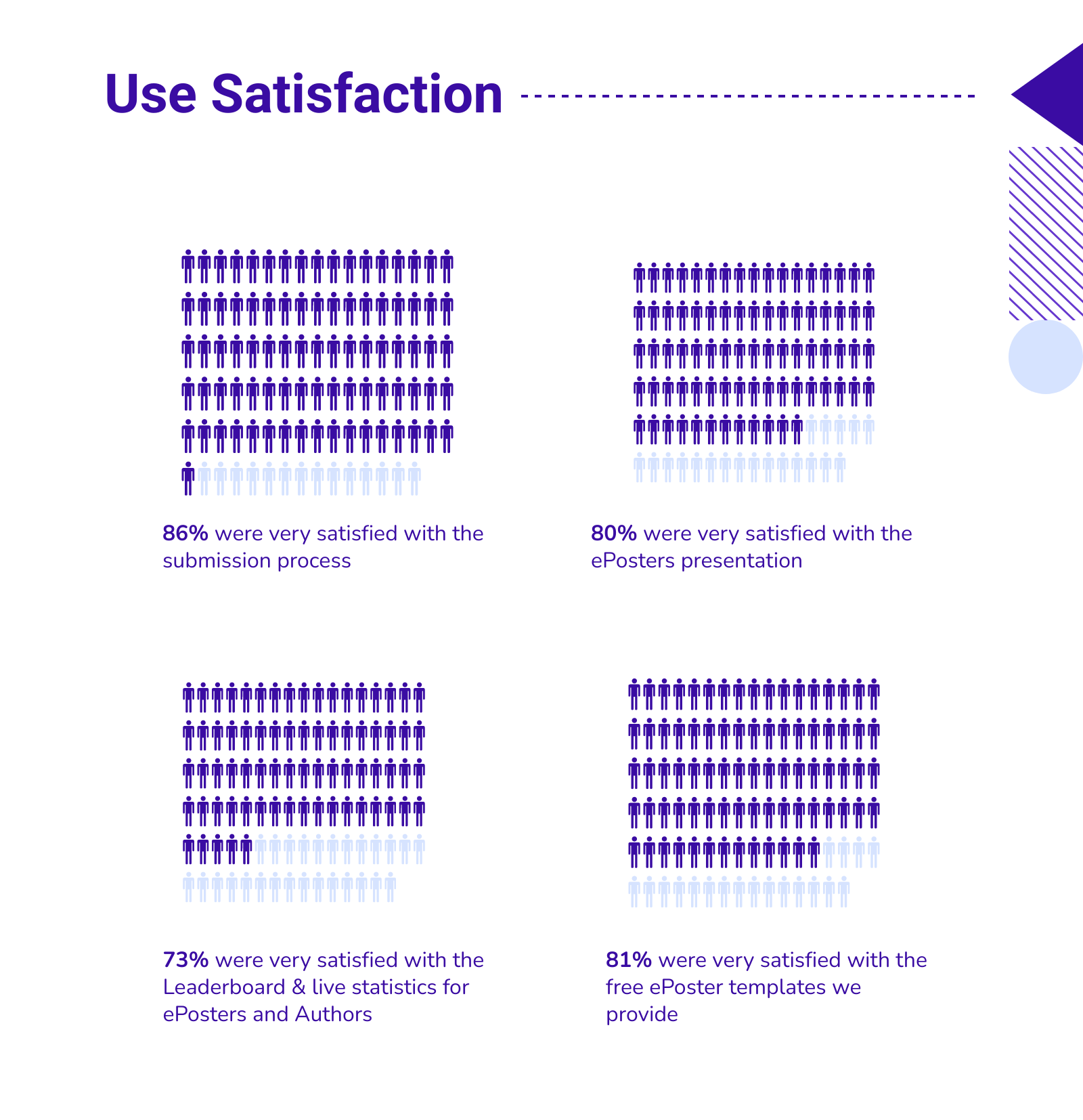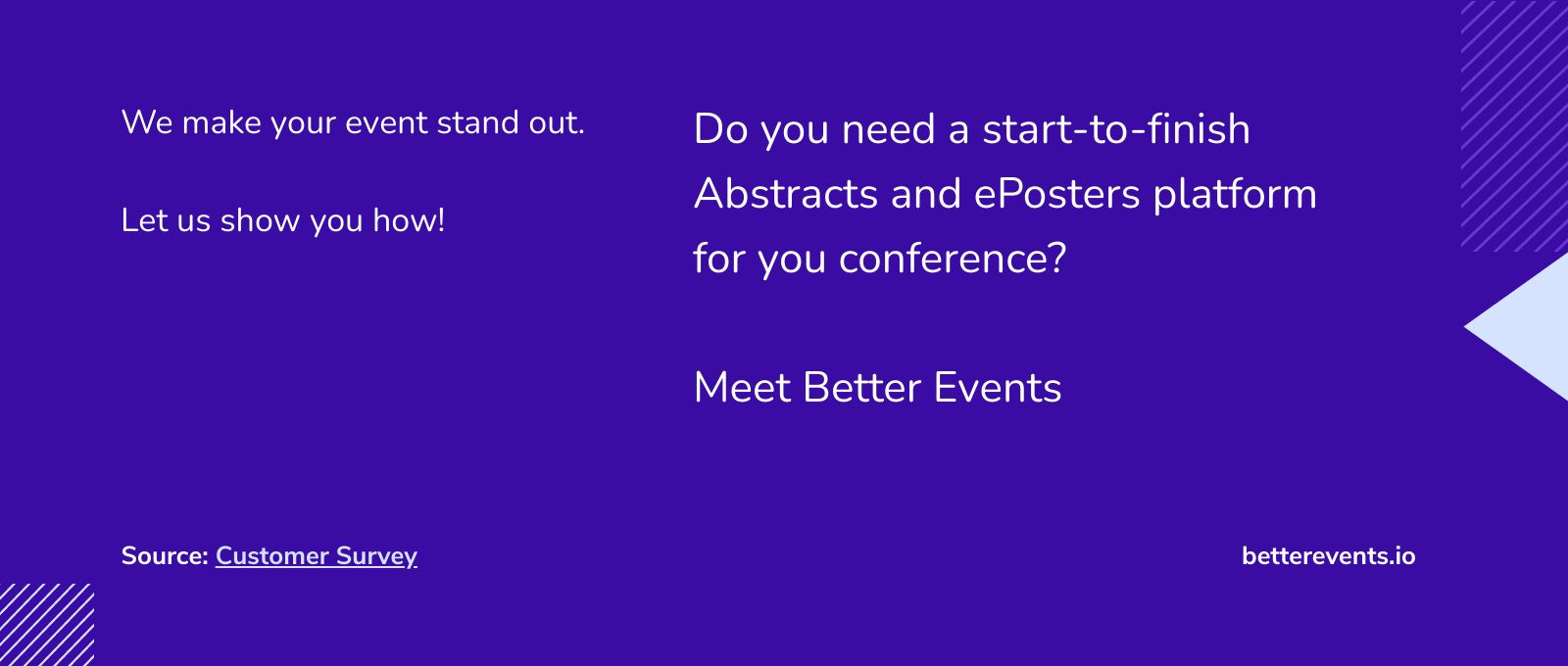 Do you prepare ePoster sessions for your conference?
Contact us to learn what we can do for your conference-specific needs.