When the future of events was still on the road to recovery, we stayed close to our customers to build solutions for both virtual and hybrid events.
We released innovative features having in mind the special requirements of both academic and corporate events based on customer feedback.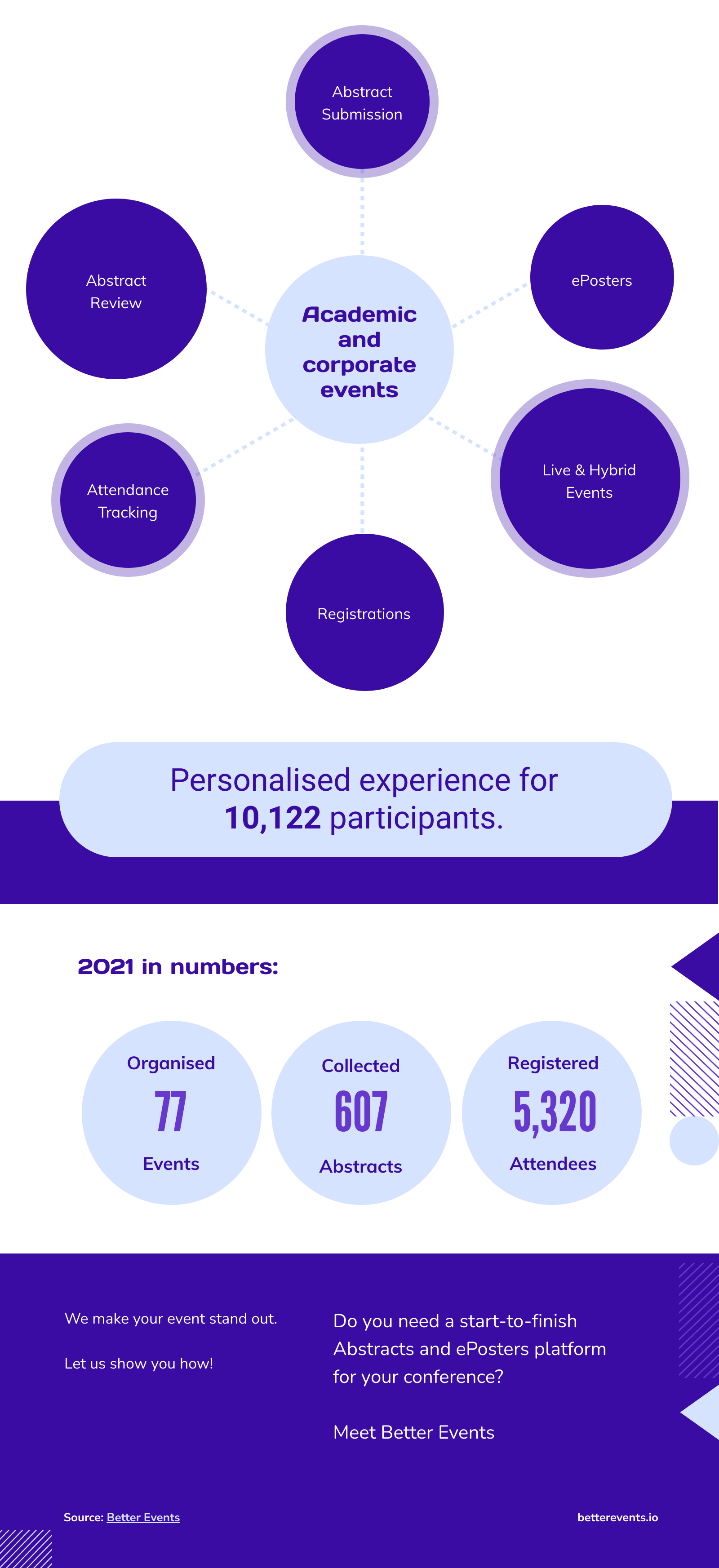 What we brought to our customers:
Registration automations and payments
Workflow integration and end-to-end solution for both academic and corporate events
Features tailored to hybrid events
What's next:
On-site attendee tracking
Issuance of attendance certificate
Attendance statistics
So, let's have an amazing 2022!
Are you ready to scale your events and minimize their organizing cost?
Contact us to learn what we can do for your conference-specific needs.