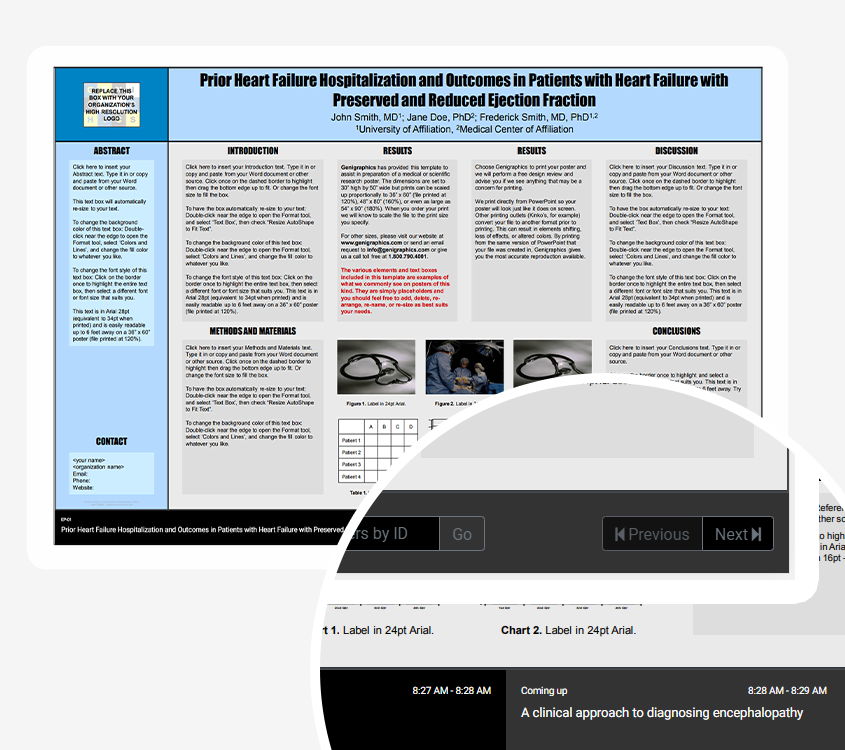 ePosters
Bring cutting-edge technology to your conference and grow out of paper posters.
Available in 3 presentation modes:
Scheduled: ePosters are displayed according to the conference program at a specific date/time for a certain period of time.
On Demand: An ePoster can be brought up by the moderator or attendee using an intuitive user interface.
Slideshow: In between the scheduled sessions or anytime during the event, ePosters rotate automatically every 5 minutes.
Features supported among others:
Multiple formats
Multimedia capabilities
Kiosk for self-served view or download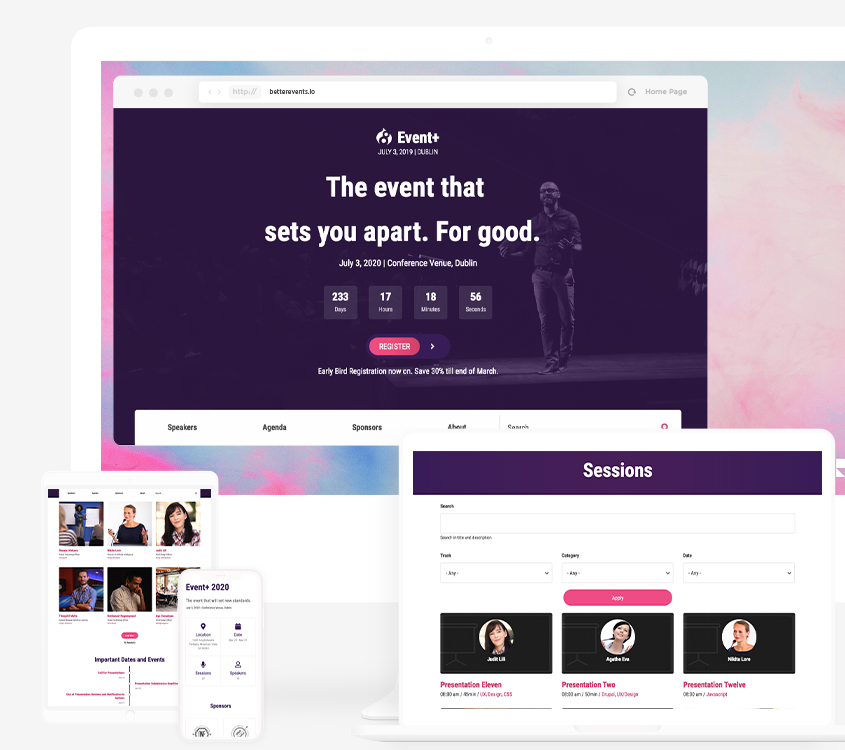 Digital Presence
Publish content before, during and after the event and boost your brand awareness.
Speaker agendas
Sessions
Abstracts & authors
Sponsors
Give guests multiple online access points to your event information. Enable direct registration from your website. We make it easy for guests to navigate your online resources.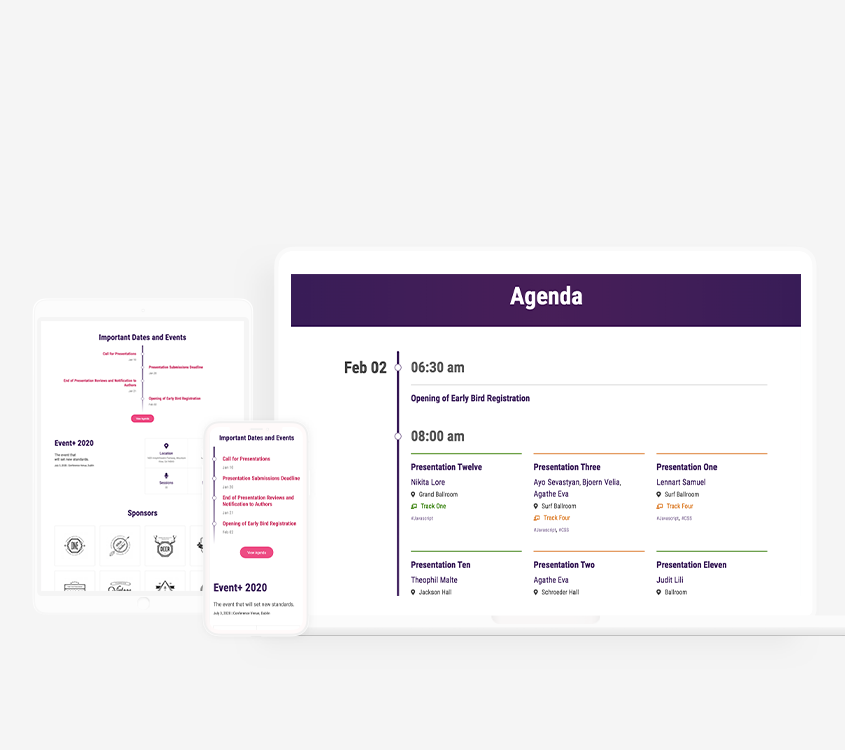 Powerful Agenda
Your agenda includes all of the relevant information for your event. It's your most important tool, so we take special care to make it outstanding in every way.
Presenters
Location
Topics
Times
Take advantage of the digital agenda and display it, well, anywhere. You have limitless possibilities.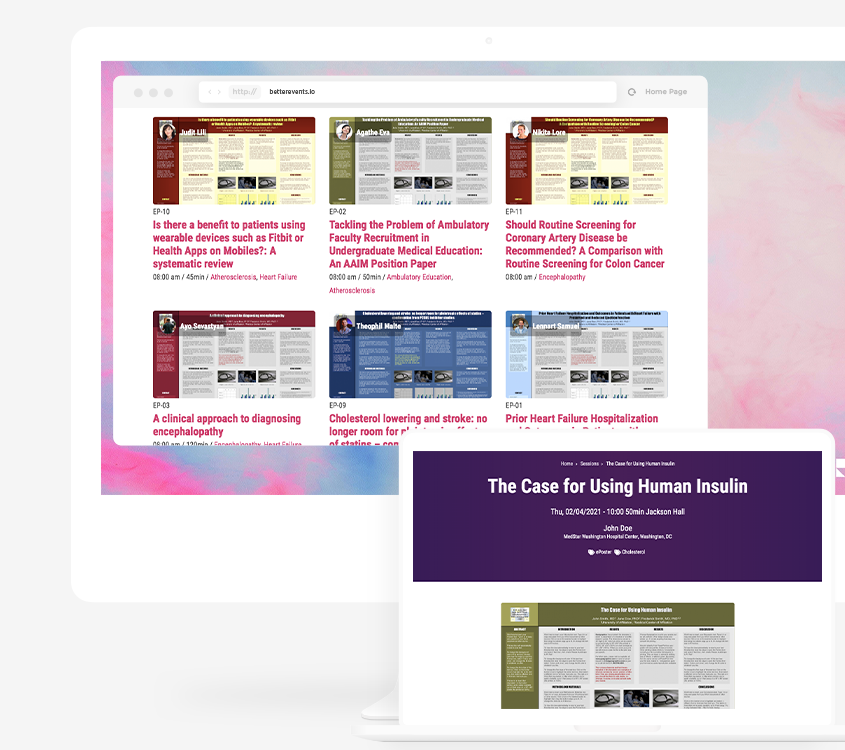 Digital Library
Abstracts and ePosters online/
Allow guests to access all of your event materials through your own dedicated directory. We make it easy to access abstracts, ePosters, presentations and more online.
Abstracts, ePosters, presentations
Searchable
Well-organised
Online & on-site
See it in action here, view demo: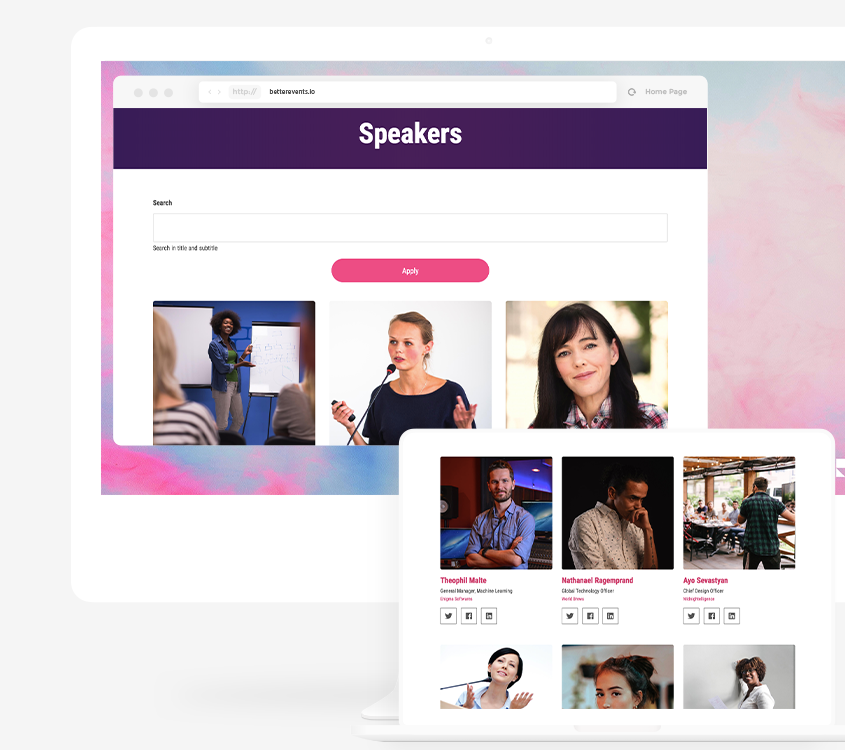 Speakers and Authors
Your handpicked guests deserve recognition. So we give it to them.
Detailed Bios
Contact information
Linked agenda sessions
Our one click, easy-access feature means that event attendees can search and find information for your speakers with no hassle.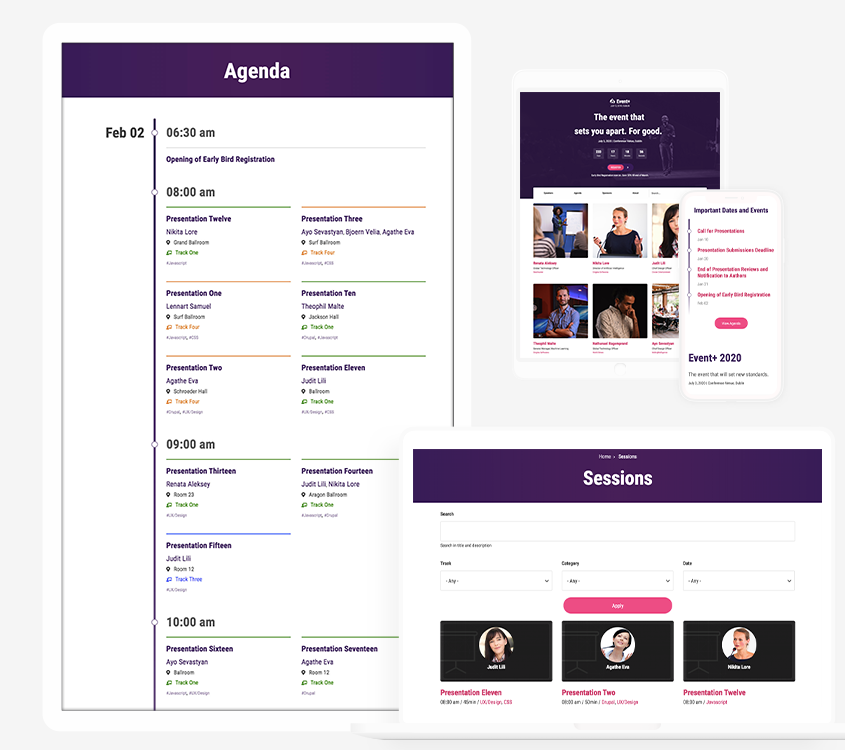 Multiple Display Options
All your event information, supplementing material, and content displayed wherever you want. Really.
Kiosks
Web browsers
Μobile devices
Τouchscreens
If you can imagine it, we'll make it happen. In fact, we design around your flexibility, independence, and autonomy.
Latest News and Events
All our recent activity: Abstract and ePoster Submissions and Reviews, ePosters Live!